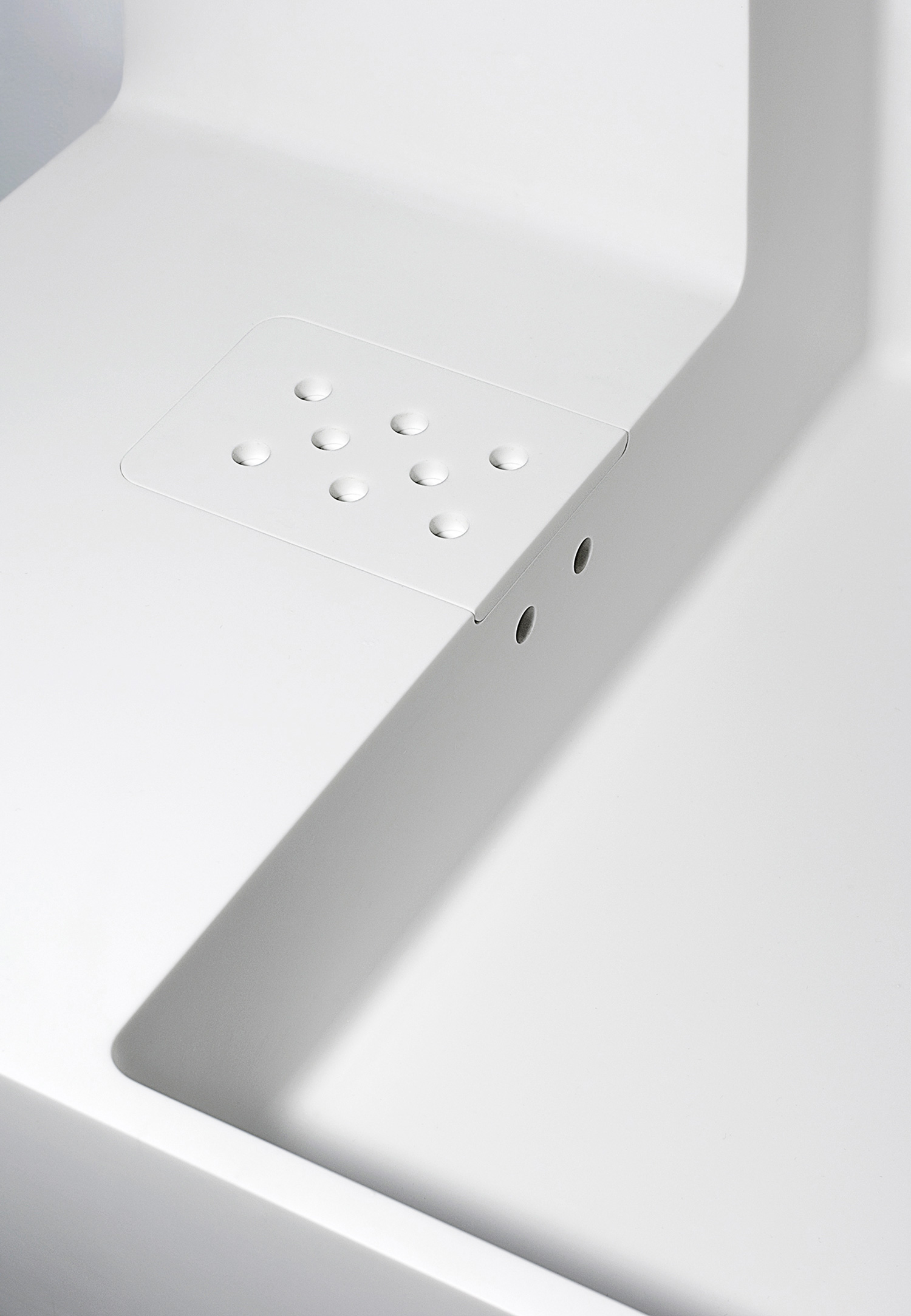 The Recess Lav offers an integrated, seamless, multi-functional sink/backsplash/storage unit with a distinctive design sensibility. The 24″ wide recess lav provides a compact yet comprehensive solution for a compact bathroom. It projects a mere 12″ when recessed into a standard stud wall. Its resin construction is durable and eliminates the need for tiling the backsplash area.
Click here to view the New York Times feature on the Recess Lav.
Click here for the New York Times article on Katherine Chia and product design.
For purchasing information, contact AF New York.
AWARDS
GOOD DESIGN Award
IDEA Award
D&AD Award Finalist
Architectural Record's Best of Year Products Award
SARA NY Honor Award
MANUFACTURER AF New York