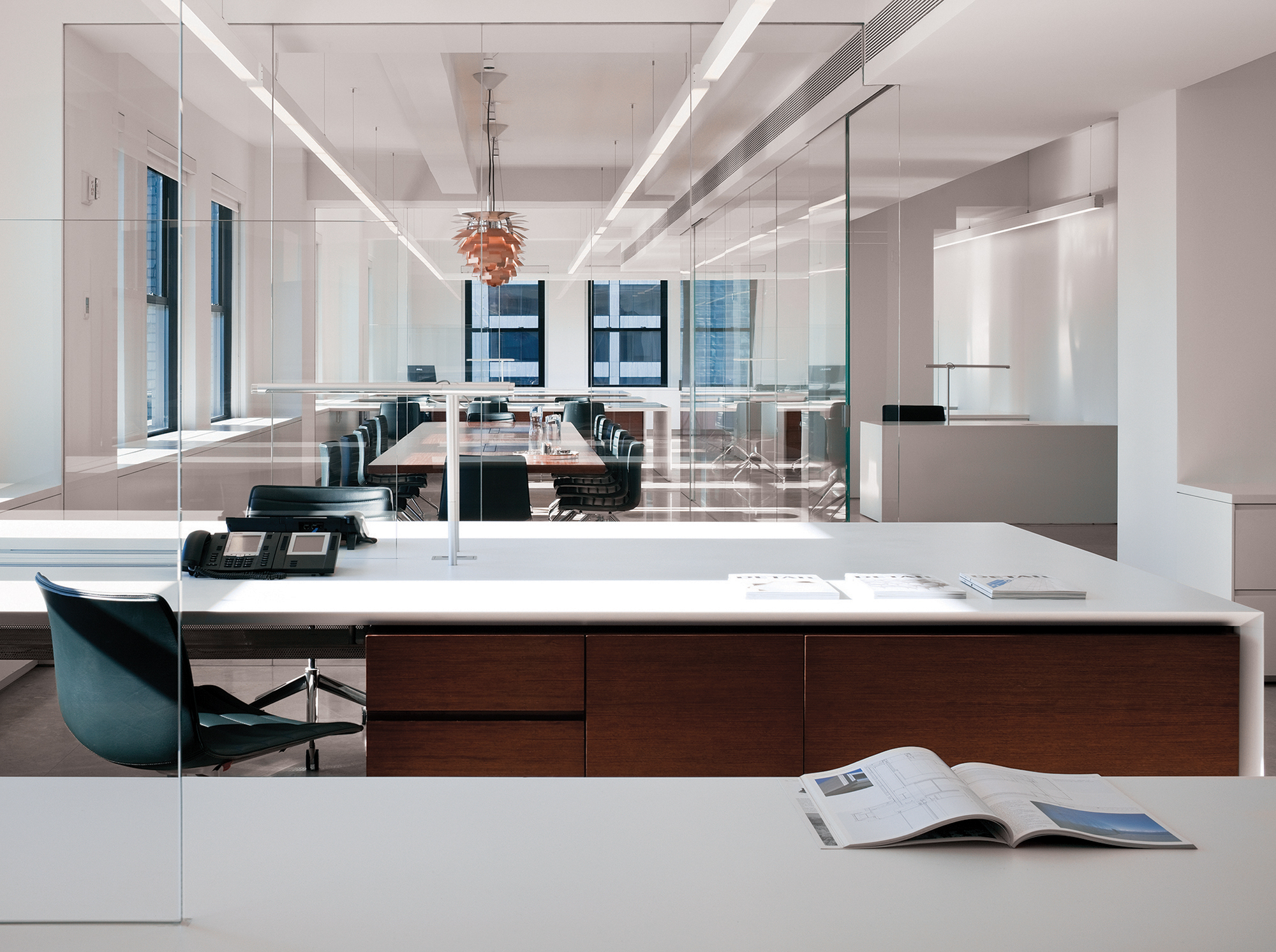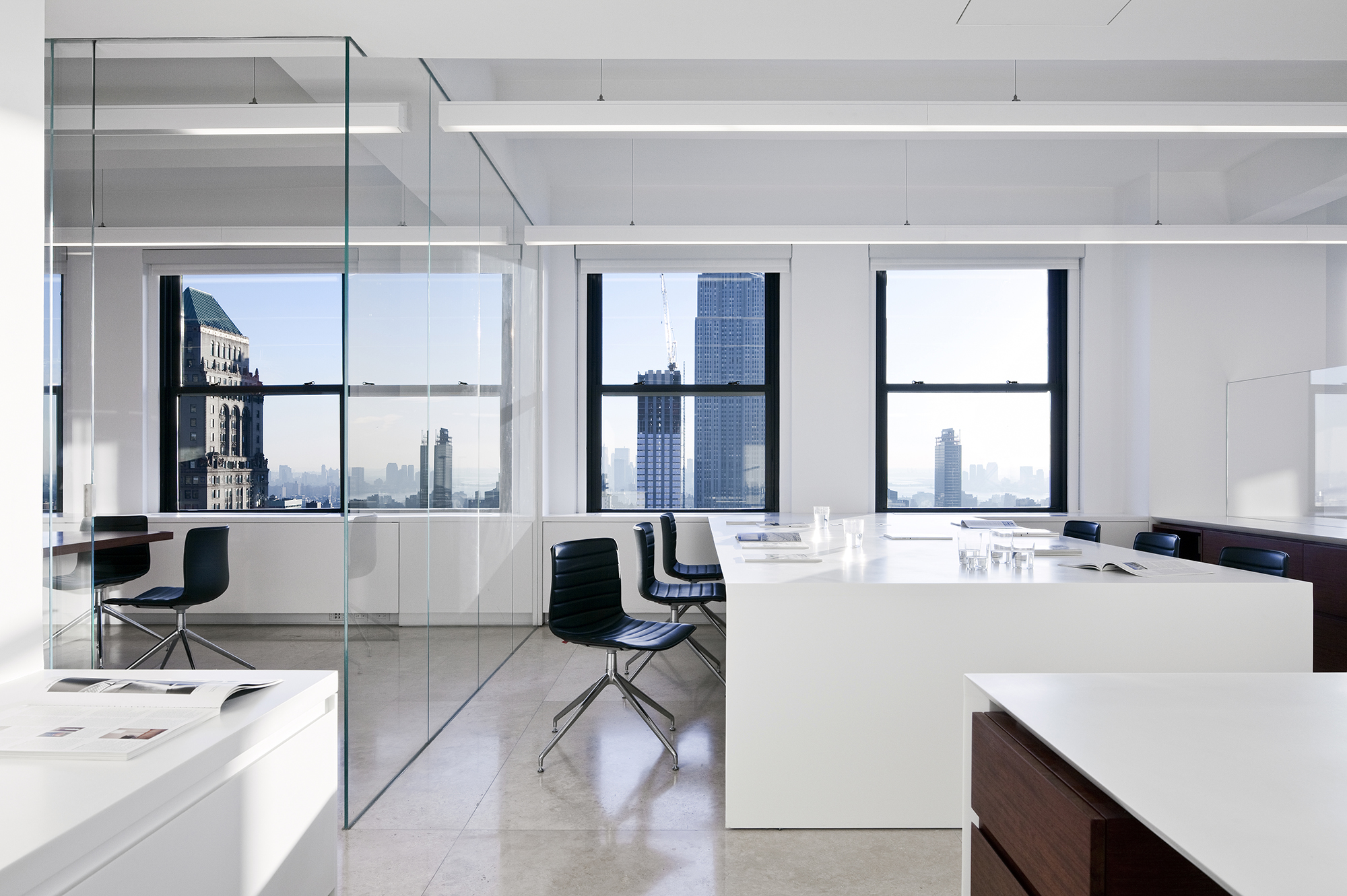 New York, NY
5,000 SF
2010
The Keffi Group, a boutique investment and venture capital company, sits high above Bryant Park in the heart of New York City. With expansive views across the Manhattan skyline, this location felt like it was floating in the clouds. Our design responds to this by dematerializing the walls and maximizing the broad sweep of views and natural light throughout the space. Members of the firm work in close collaboration with each other. This inspired us to design an office that brings people together physically and visually by creating an architecture of transparency and visual continuity that promotes group work and a sense of collective engagement in the company.
Unobstructed vistas through the space are maintained through the use of full height glass walls around large glass-enclosed central conference room and two 'think tanks'. The glass walls and doors surrounding these meeting spaces are slipped into the floor and ceiling to maintain a minimal seam between transparent and opaque materials. The broad views of the Manhattan skyline are emphasized from every location in the office, and interaction and dialogue are encouraged at many levels.
Shared work stations are made of a durable milk white resin surface that reflects the light around the space, Bubinga-veneered filing and storage cabinetry slide under work surfaces and provide ample storage for each person. The wood veneer provides a warm texture and color to the space without overburdening the space visually. The integrated LED task lighting at each desk can be swiveled and angled to each person's needs—the linear form of the lighting creates an elegant, minimal accent element on each desk.
AWARDS
MakeItWork Honoree Award
CONSULTANTS
CONTRACTOR Richter & Ratner
LIGHTING Christine Sciulli Light + Design
MEP ENGINEER Edwards & Zuck Consulting Engineers
PHOTOGRAPHY Paul Warchol