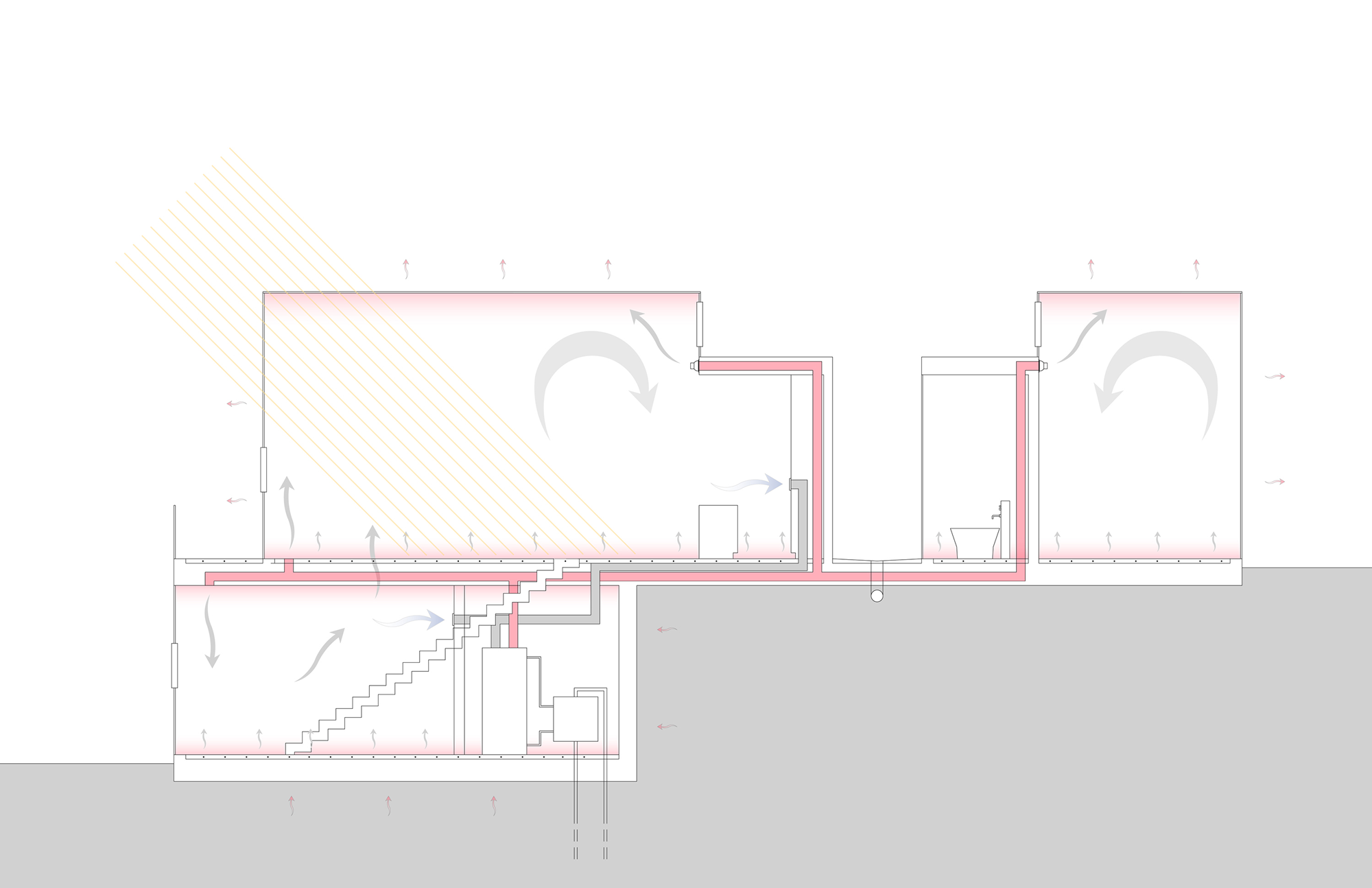 Dutchess County, New York
6,000 SF
2009
Set in a gently rolling hillside along a creek, the Sky House & Photo Studio project expresses two contrasting experiential relationships: the glass-enclosed living space opens up to the sky and pastoral views of the landscape; the bedrooms, media room, and photo studio are bermed & terraced subterranean zones that marry the intimate & private zones of the house to the groundscape.
A green roof over the subterranean zones creates an open grassy plinth for the glass pavilion and seamlessly ties it into the natural topography. The terraced landscape provides informal outdoor areas for recreation and entertaining.
Two motorized steel trellises can be deployed over the house to provide exterior shading when needed; otherwise these trellises reside near the Photo Studio and create an outdoor seating alcove. The flexibility of these shading devices allows the owner to moderate solar gain into the home while maintaining the broadest views to the surrounding landscape and sky.
CONSULTANTS
STRUCTURAL Arup
MECHANICAL Tucker Associates
GEOTECHNICAL GeoDesign
LANDSCAPE ARCHITECT Peter Walker & Partners
LIGHTING Christine Sciulli Light + Design
CONCRETE CONSULTANT Reginald Hough
CONSTRUCTION MANAGER Daniel O'Connell's Sons