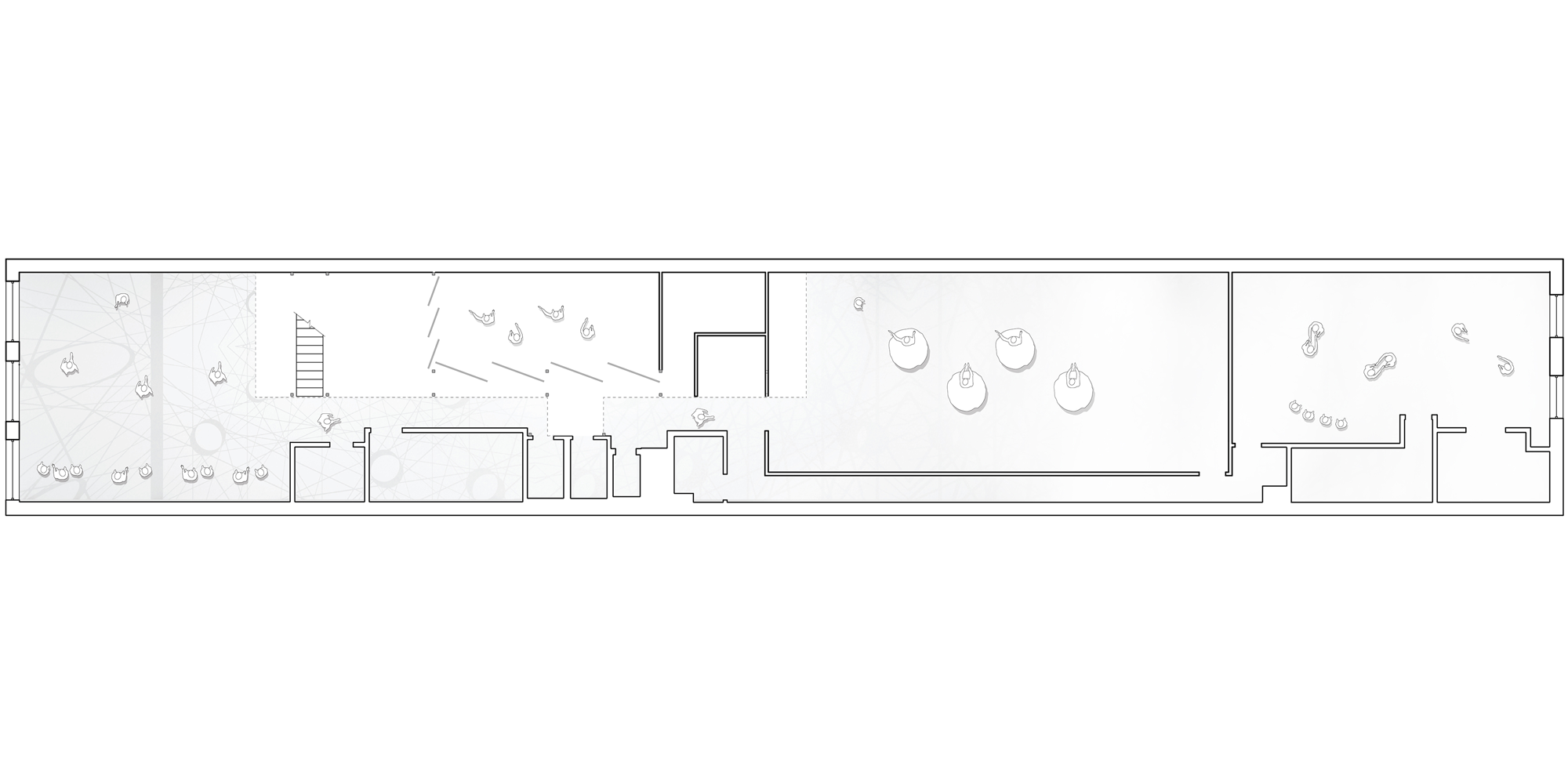 New York, NY
5,000 SF
Unbuilt
The New York Chinese Cultural Center (NYCCC) is a nonprofit cultural and educational institution dedicated to deepening the understanding and appreciation of Chinese culture. We were asked to design dance studios, office space, prop storage, and a reception area for their 5,000 sq. ft. facility, located in an industrial loft building in Chinatown.
The architectural design suspends a red, steel frame structure from the ceiling to create a new mezzanine for staff work areas and prop storage. Below, a new reception area greets visitors and a dramatic light well frames the new warm up studio. Sheathed in translucent glass, the warm up studio becomes a glowing lantern in the middle of the facility.
NYCCC's logo is boldly integrated into the steel frame as a screening device which also provides lateral support for the structure. The latticework around the upper portion of the mezzanine takes cues from the movements and props used in traditional Chinese dance such as bamboo umbrellas, ribbon sticks, and rings.
PUBLICATIONS
Best of Education & Culture (edited by Cindy Allen, Sandow Media)
CONSULTANTS
STRUCTURAL Old Structures